The OG Pre-seed Round
How the "Father of Venture Capital" returned >500x on $70k
This post is part of our #StatsforStartups series, a research project that seeks to illuminate and mitigate bias in early-stage financing. Subscribe below the latest data and trends on the pre-seed VC market.
By 1957, Georges Doriot had already lived an enviable life. His best was yet to come.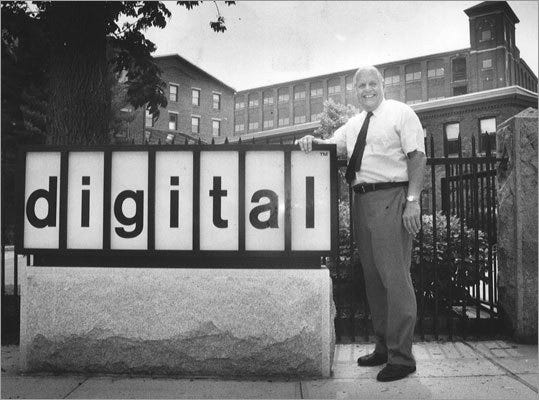 Ken Olson - Globe file photo/1988
Born in Paris at the turn of the 20th century, Georges inherited his risk tolerance from his father, a famed race car driver and manufacturer. After a stint in the french military, Georges emigrated to the US to earn an MBA from Harvard Business School, staying on to become a professor (he later went on to found HEC Paris and INSEAD). After receiving his US citizenship in 1940, he joined the US army, rising to the rank of Quartermaster General.
Back from the war in '46, Georges founded the American Research and Development Corporation (ARDC), for the purpose of investing in veteran owned businesses. A public corporation, ARDC is considered the first venture capital firm invest on behalf retail investors (prior venture funds were almost sole-ly the domain of the Morgans, Carnegies, and Rockafellers). Technical distinctions aside, ARDC's crowning achievement was seeded when two wearied engineers walked into Doriot's office in '57.
Ken Olsen and Harlan Anderson had already been pounding the payment for sometime when they were finally introduced to Georges. MIT engineers, Ken and Harlan had built various computing systems for the US military - including a never finished flight simulator called the Whirlwind for the Navy - before trying to commercialize a stripped down computing machine they called the TX-0.
Despite MIT students lining up for access to TX-0, Ken and Harlan had been unable to secure funding for their fledgling venture. Many passing investors cited the graveyard of failed computer startups at the feet of larger competitors such as IBM and RCA. The more things change the more they stay the same.
Even Georges wasn't convinced on first blush. He made the duo completely rework their initial 4 page business plan and even convinced them to rebrand from Digital Computer Corporation to Digital Equipment Corporation to avoid the stigma of computer space.
Ultimately their perseverance won over Georges, who was not unfamiliar with risk and proudly contrarian. ARDC invested $70,000 in the newly formed DEC. The rumored pre-money valuation? $30,000!
11 years later when DEC went public as one of the largest manufacturers of computers in the world, Georges's $70k investment was reportedly valued over $38 million. A fitting 500x for the man now credited as the "father of venture capital."